When we plan to build our house, we spend a lot of time choosing available front door options as it will represent style of our new house. Once our new front door is chosen and installed we seem to never look after it well enough despite the door being used daily. Often necessary and crucial maintenance to keep the door fully functioning is forgotten.
PVC entrance doors
Doors made of PVC are relatively easy to clean and maintain using just warm water and some delicate cleaning agents which do not contain abrasive powder and high concentration of alcohol (which can dissolve the plastic or veneer and leave permanent damage on the door).
TIP: Each cleaning agent should be first tested on a small, surface of the door profile.

Aikon Distribution offers high-quality front doors that are covered by up to 11 years warranty.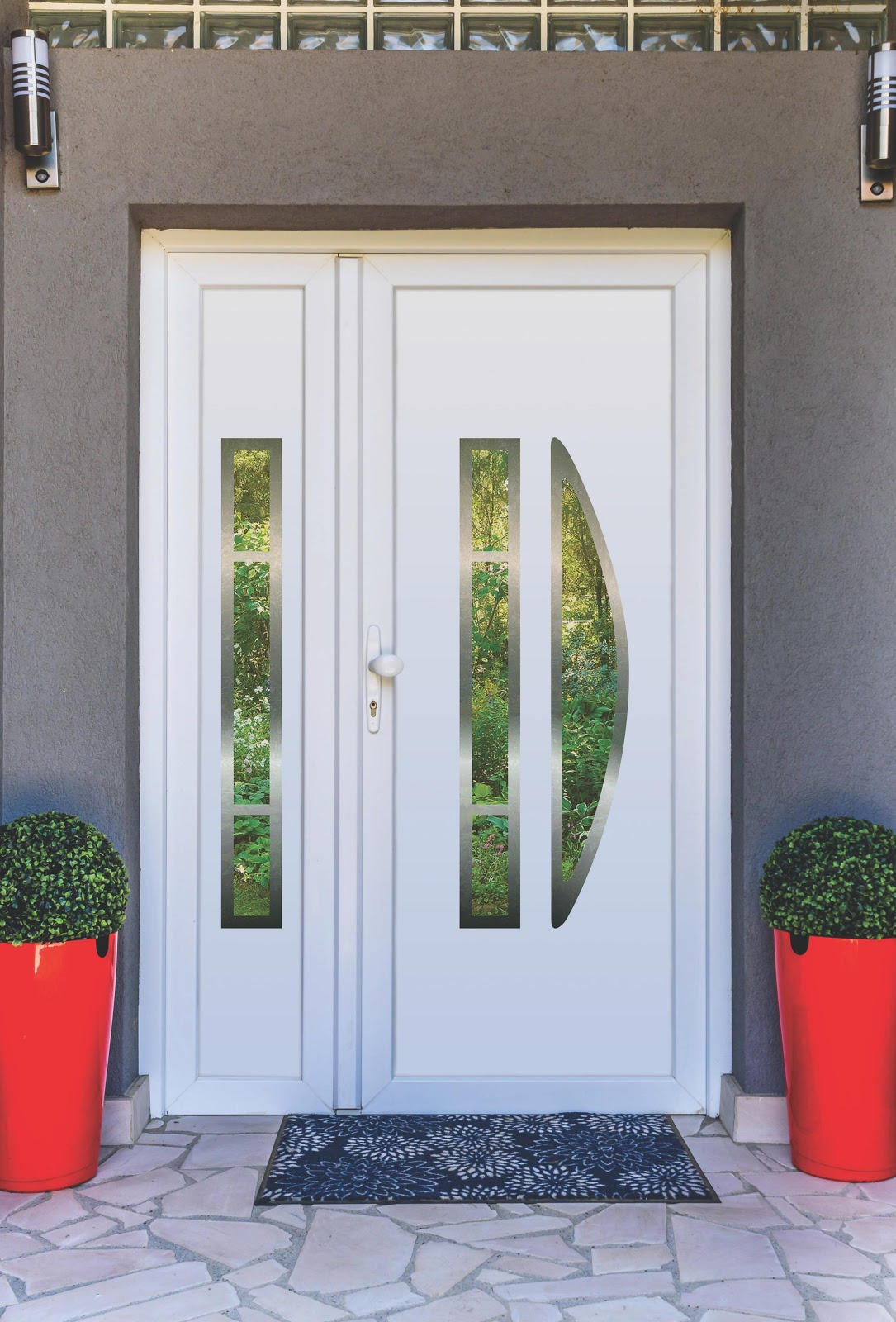 PVC entrance doors
Aluminium doors
Aluminum doors are highly durable, but as any other material, they require regular maintenance.
Anti-corrosion coating makes aluminium doors well suited to withstand most demanding weather and environmental conditions where the doors are installed. Frequency of cleaning aluminum doors depends primarily on where the doors are installed. If aluminium doors are exposed to more demanding conditions, e.g. greater air pollution, industrial air pollution, moisture, etc. more frequent maintenance is required – usually four times a year.
It is also worth remembering to run relevant maintenance more often in case of commercial doors than residential houses.
Timber front doors
As wood is a natural material it reacts to moisture and is subject to wear and tear as time goes by, therefore relevant maintenance is of vital importance for the long service life of wooden doors.
Regular cleaning and maintenance of timber doors should be run before winter and summer seasons using appropriate care products which do not include abrasive materials and aggressive chemical agents.
Apart from regular care, it is also necessary to pay more attention to the paint coat. Particularly when the doors are subject to the intensive impact of weather conditions.
Looking after paint coating will required immediate maintenance when any coating damage is noticed.
Renovation of front timber doors can be run by the owner according to strict recommendations of the manufacturer (or the door installation company), while using appropriate renovation products.
Door hardware and movable door elements
If we want the door to function properly as a unit we must also take care of the door fittings and any movable elements.

For proper and smooth door operation it is necessary to remember about regular door hardware lubrication. The best maintenance products are agents with lubricants that are acid-free, such as adhesive lubricant with Teflon or of identical parameters.
What could be done to ensure faultless operation of fittings and movable parts of the door?
at least once a year inspect stability of door hardware

check the screws for loose elements that can lead to door and door hardware damage

regularly clean dust, grease and dirt from the movable parts,

frequently clean and apply grease to the fittings
Apart from the hardware maintenance it is necessary to check and adjust it regularly if needed to make sure doors are align which will help avoiding unnecessary repairs.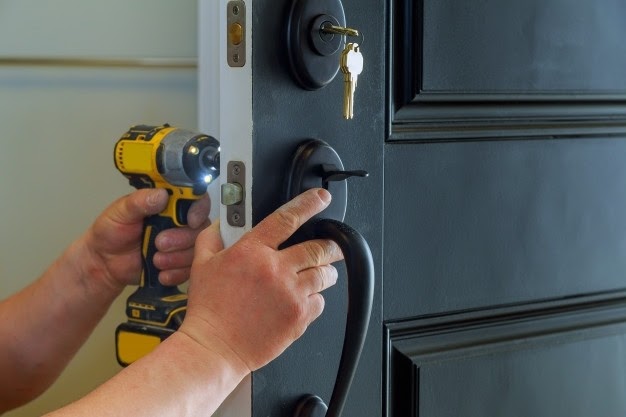 Maintenance of the external doors
Gaskets
Apart from the fittings, an important element in the proper functioning of front doors are door sealings, which should also be maintained regularly:
agent including silicone resin is recommended to provide sufficient elasticity of the gaskets can; resin component protects rubber gaskets against low winter temperatures

the agent must be applied with a fiber-free dry cloth,

damaged gaskets must be replaced.
Our home front doors serve practical as well as architectural and stylistic functions. The material they are made of depends on the individual preferences of the house owner.
Read: How to choose the external door?
Regardless of the material front doors are made of, it is necessary remember about door maintenance to ensure long-lasting operation.